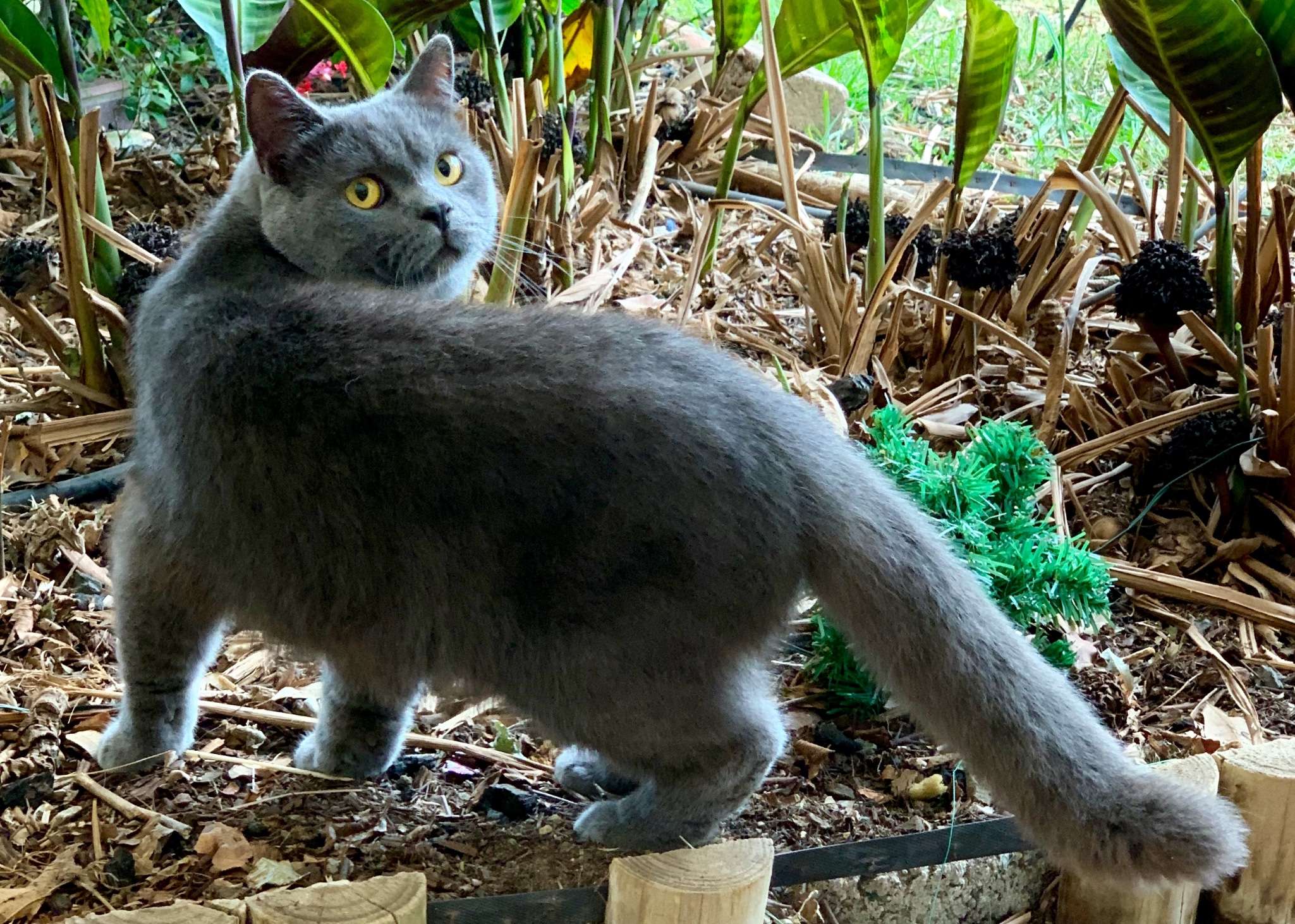 (Mahaska Soda x Poesie De Eutopia)
Charris Avalanche is a male British Shorthair that we leased for only a short time in late 2019. He is a wonderful cat, and he proved to be very fertile and we had more kittens than we ever expected!
We had always admired his sire greatly, and so when the chance came for 'Billy' to holiday with us, the decision was made very easily. We had intended to keep two of his lovely daughters for our breeding program, however wonderful pet homes came along for them. We now have a son bred by Britern British whom we are looking forward to breeding with out girls.
Related articles
Champion

Mahaska Soda

Cream

Mahaska Geordy Jr

Geordy Makin Magic

Triple Grand Champion

Ke-li Xanadu

Blue Bicolour

Ke-li Blue Mist

Mahaska Maya

Ke-li The Full Monty

Curacao Molly

Mahaska Stardust

Black Tortoiseshell

Ke-li The Full Monty

Ke-li Son Of Dom

Ke-li Gina

Cravelby Black Rose

Britz Snowstorm

Blue Point

Casajai Tarnished Rose

Mahaska Stardust

Black Tortoiseshell

Ke-li The Full Monty

Ke-li Son Of Dom

Ke-li Gina

Cravelby Black Rose

Britz Snowstorm

Blue Point

Casajai Tarnished Rose

Zwei Farbe Purrpal

Shamoka Chocolate