2023 National Show Results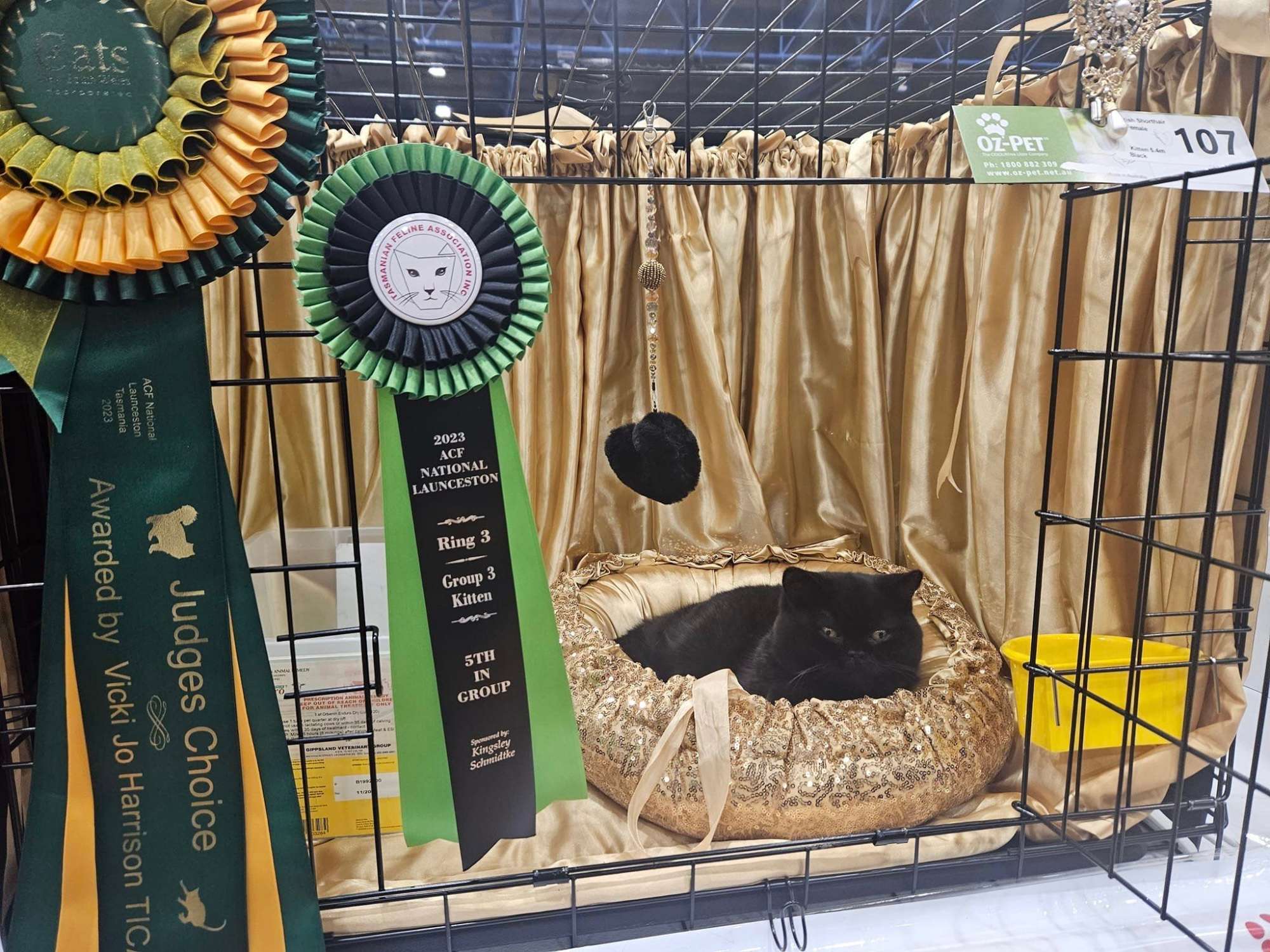 The gorgeous black Diamond Road Akasha (Diamondz Bust Down Bancs x Diamond Road Serendipity) attended the Nationals, where she came away with 2 x Third Best British Shorthair Kitten, and a 5th Top 15 Overall Kitten award.
Akasha was awarded Judges Choice in three rings!
Thank you Donna for taking her to the show and preparing her so well.