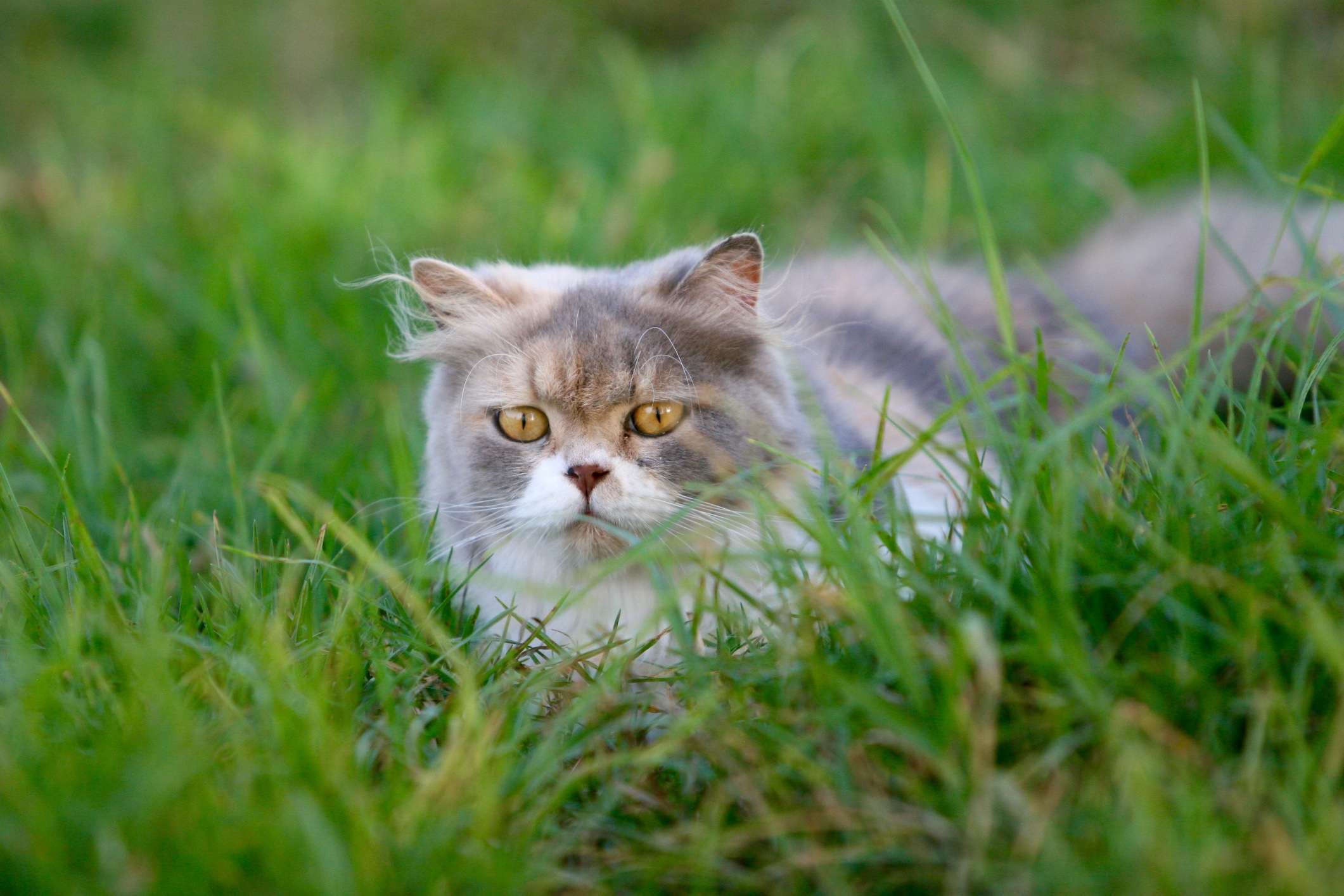 Kizshahzi Madonna
(imp NZ)
Gender: Female
DOB: 8 November 2015
Blue Cream Bicolour
Owner: Diamond Road British Cattery
Retired
We have always loved British Longhairs, however many BSH breeders in Australia were not supportive of the longhair variant and we found it impossible to purchase a quality, registered queen to begin a breeding program for them here. We started looking in Europe, and were just about to buy there when we found our precious Madonna in New Zealand, and jumped at the chance to bring her home.
She was too special to us to leave the property, so she was never shown however she has given us so much happiness over the years. She has spent a lot of time at our Sydney home as well as the farm, and thus she has several nicknames. Of course, she gets called Madonna, however she is also known as Cookie, and our son calls her Fluffybum!
Madonna was not a very good mother, and was desexed after her second pregnancy. She has a son Diamond Road Caesar, who is our head sire at the moment, and a daughter who attained Champion status, Diamond Road Bonsai. Bonsai was a firm favourite with our kids, and so we decided not to breed from her, and after her show career was desexed and together with her mother, lives on our farm as much-loved, and extremely beautiful pet.
Kizshahzi Gunsmoke

Blue

NZ DBL GD Champion

Ribbons Alexander The Great

Blue

Gold Champion

Ribbons Lord Ted Bear

Blue

Champion

Notabene Sweetberry Muffin

Blue

Kizshahzi Moonshine Miss Elle

Blue

Lornminster Son of Monach

Blue

Gold Double Champion

Kizshahzi Moonshine In Blue

Blue

Ribbons Milk N Honey

Cream Bicolour

NZ Champion

Ribbons Scoth N Soda

Cream Bicolour

NZ Champion

Cherubin Regal Caradoc

Blue Bicolour

Ribbons Tiggy Le Toons

Blue Cream

Ribbons Cream Cassandra

Cream

Ribbons Cream Casanova

Cream

Ribbons Gidget

Blue Cream Bicolour