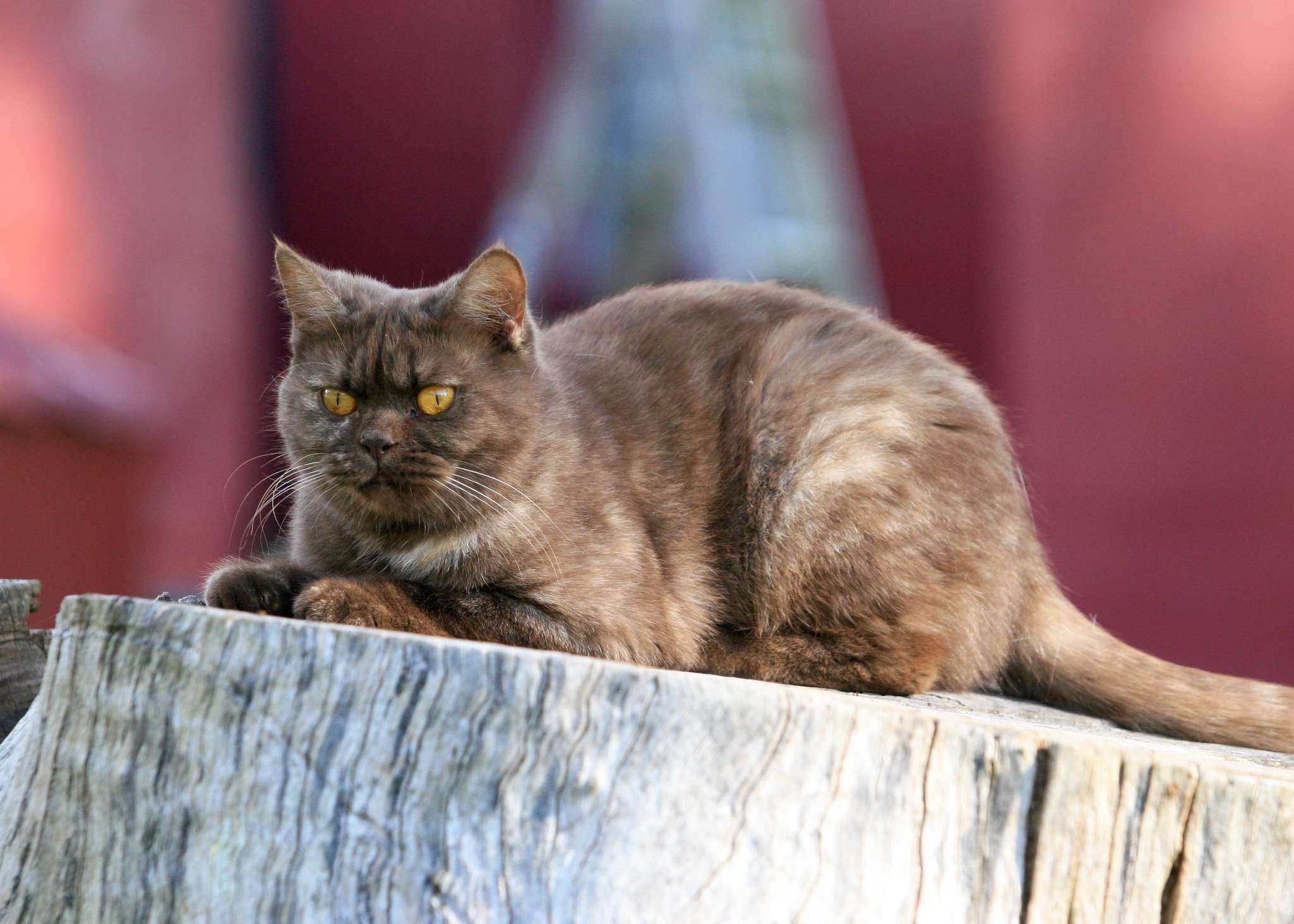 Diamond Road Creme Au Chocolat
Gender: Female
Chocolate Tortie Smoke
Owner: Diamond Road British Cattery
Breeder: Diamond Road British Cattery
(Fulhunt Fine Mystic Merlin x Zwei-Farbe Modesty Blaise)
From our very first ever litter, Diamond Road Creme au Chocolat holds a very special place in our hearts.
Like her dam Blaise, Chocolat has been a wonderful mother, and her kittens have always been very popular due to the vast array of colours that she produces. Chocolat also inherited one copy of the longhair gene from her father, and thus she is the mother of most of the longhair kittens that feature on these pages. Chocolat is great friends with our British Longhair retired female Madonna, and they can often be seen playing together.
Chocolat is a bandit for sneaking her kittens on to our bed at times, as you can see from these photos. She is an extremely gentle and kind cat, who loves to be carried around like a baby and getting her chin scratched.
PKD - Clear
Longhair - N/Y (carries one copy of the gene)
FIV/FELV - Negative
Blood Group - B
Related articles
Gold Champion

Blue

Opal DB Gold Champion

Elondale Bandit

Blue Bicolour

Bronze GD CH

Marshall Park Tasman

GL Db Gd Ch & CCC of A CH

Kypriano Chifley

Champion

Kendrick Camelot (NZ)

Grand Champion

Elondale Elle

Grand Champion

Sherle Charmer

Elondale Moody Blue

Gold Double Champion

Obanya Black Cherry

Black

Zwei Farbe Karl

Chocolate Bicolour

Zwei Farbe Herbietu

Dekarshai Chocoleshia

Obanya Willie Wilde

Champion

Obanya Blue Tartlet

Chocolate Tortie Bicolour

Gold Double Champion

Zwei Farbe Choc Jacque

Chocolate Van

Zwei Farbe Danny Boy

Chocolate Bicolour

Zwei Farbe Karl

Chocolate Bicolour

Zwei Farbe Ammona

Blue Bicolour

Britlyn Chocolate Eclair

Chocolate Bicolour

Zwei Farbe Khamal

Britlyn Double Delight

Zwei Farbe Brunella

Lilac Tortoiseshell

Rajah Bailey's Irish Cream

Bnz Double Gold Champion

Ke-Li Oscar

Rajah Princess Chloe

Brittasweet Sarah

Champion

Zwei Farbe Tonga

Zwei Farbe Ammona

Blue Bicolour